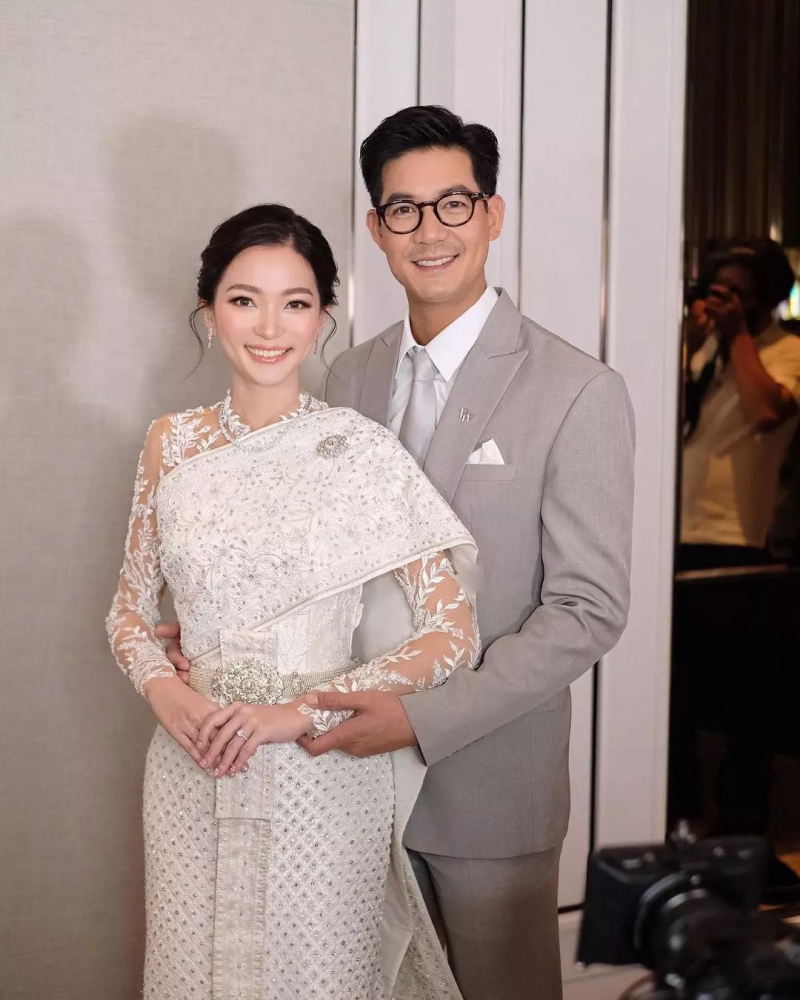 By Weir Sukolwat wore a neat gray suit with Vicky's outfit, which was a pure white Thai dress. with a face filled with a smile of happiness that overflows which the atmosphere in the event is full of love and warmth of the newlyweds including family members, relatives and friends who traveled to congratulate They also come to witness love in this congestion.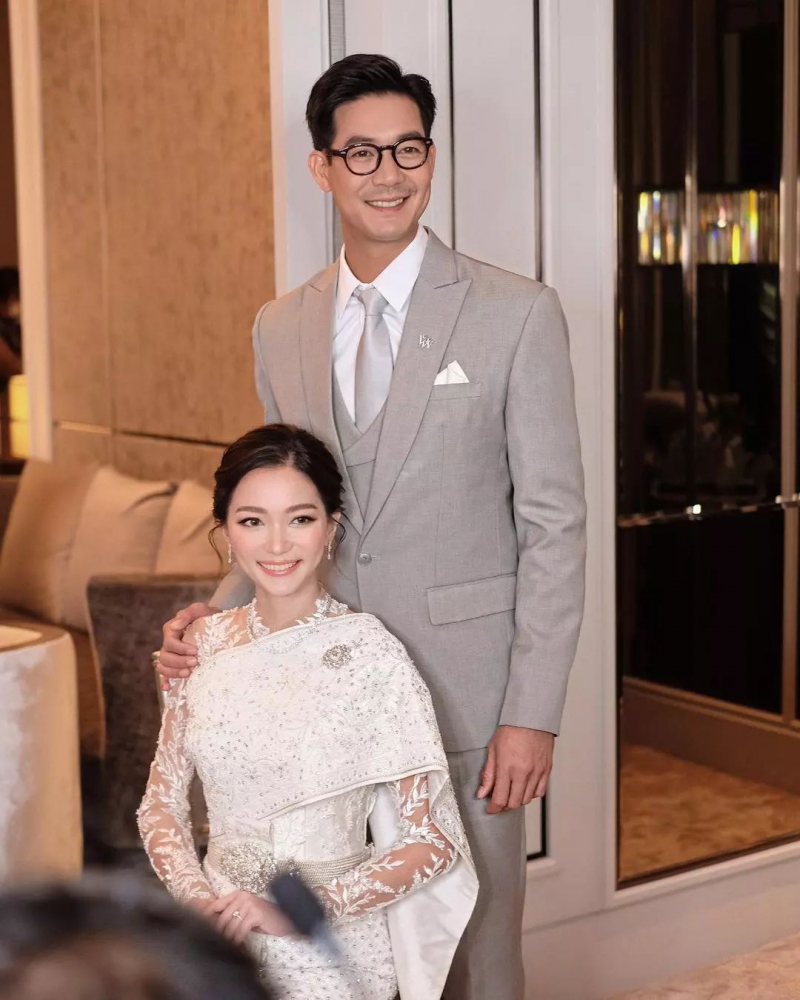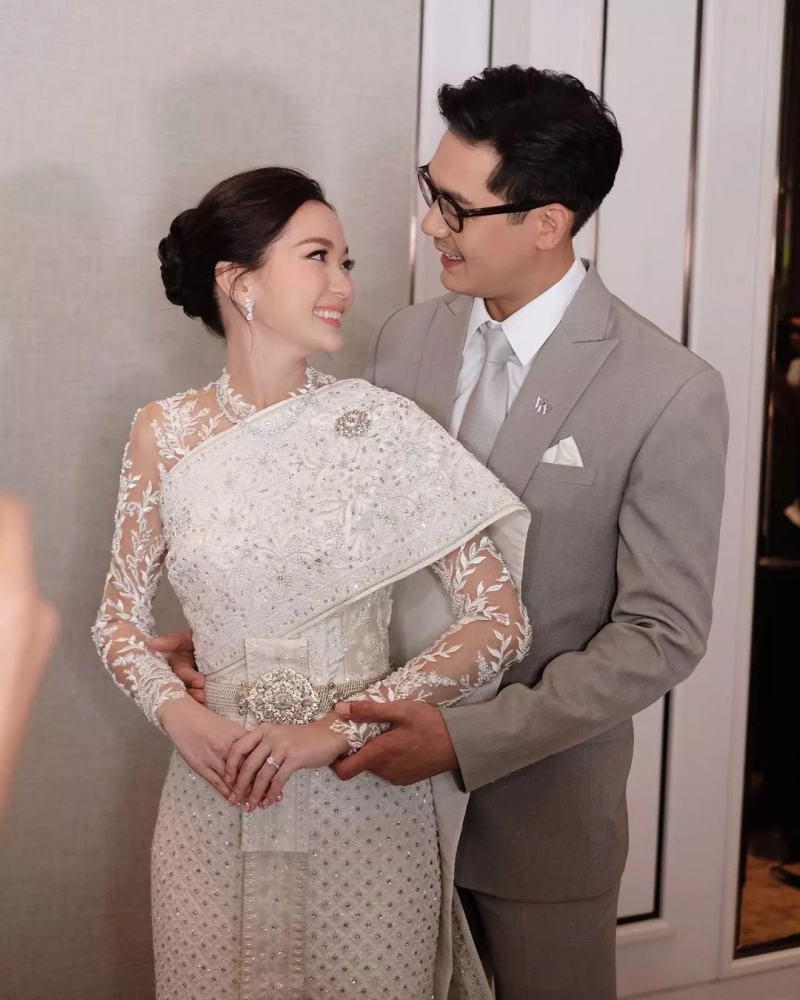 However, the work area was created to resemble a backyard garden as Weir-Vicky wanted it because he wanted people who attended the event to feel impressed, warm and comfortable, like having a vacation.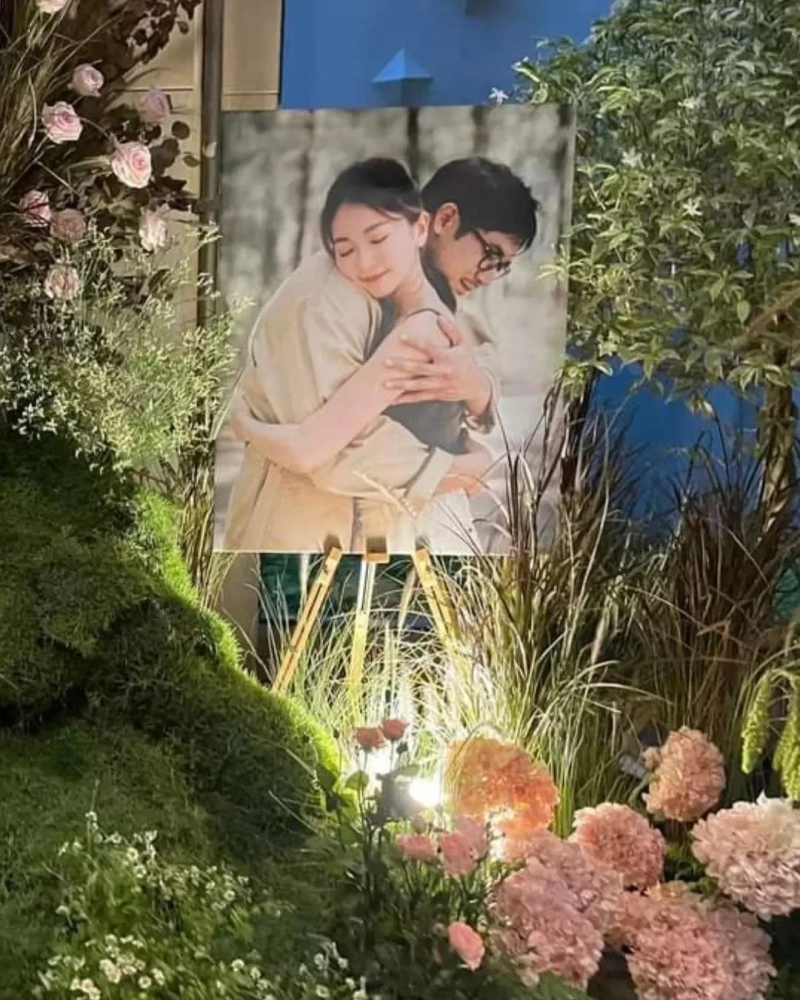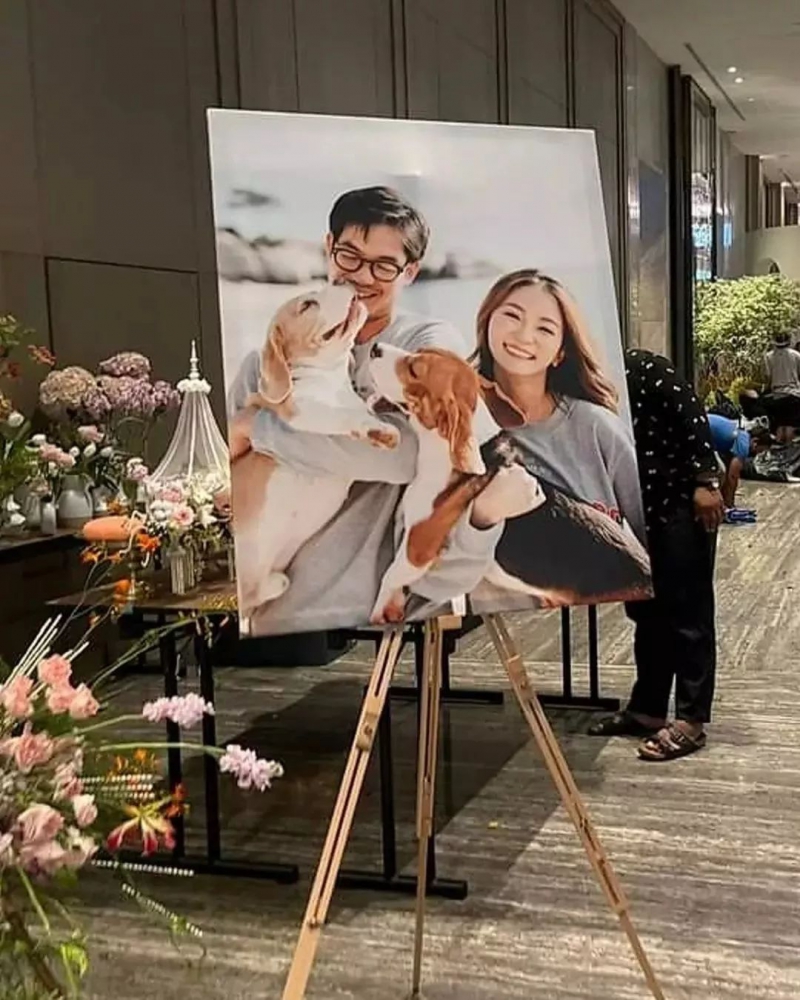 Most recently, Weir and Vicky. that tells the story of the beginning of love
Weir and Vicky met underwater four or five years ago, because Vicky came to help with the stunt because he was a diver. in the drama Concession of the Heart At that time, Weir was not familiar with diving. Just go on a motorcycle, go on a drama trip, no need to shoot. After that, we did not part with each other at all.
Go back until the day we meet again. Weir came back from filming abroad. I think of it because I took a dive and invited my friends. learning to dive together So I called in case he could take us diving, so I contacted him one more time. Asked if he was flirting? Well, at that time, he was single. But then there was no goal.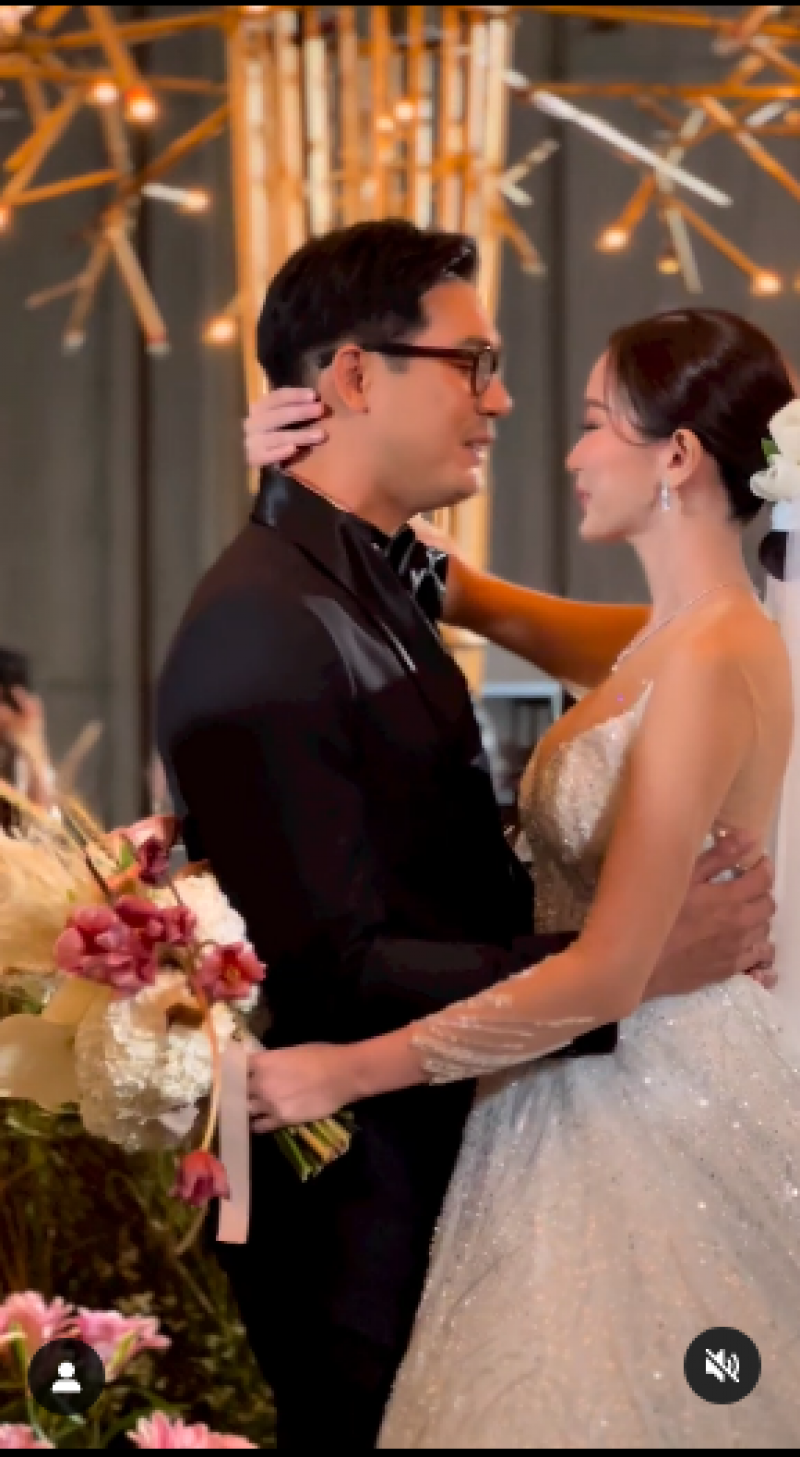 It started from the same age we were. Let's be friends And we've been through a lot. When talking, they speak directly. But we have been away from flirting with women for a long time. Maybe I didn't even know how old he was. I don't know how to start So we talk about things that we like too. which Weir continued: At first Vicky didn't even know who Weir was. because I didn't watch television which Vicky continued: The first time I saw this guy, he was really tall.
Before Vicky tells you that Weir began to flirt with him by inviting him around often, inviting him a lot, and having activities all the time. invite you to go hiking? Always invited but Vicky didn't go because he was busy. There are both spiritually busy and really busy.
And the first time my parents met Weir and my mother came to poke me and asked if it was Kerry. when he came to know who he was I felt no better. with different careers We are business people.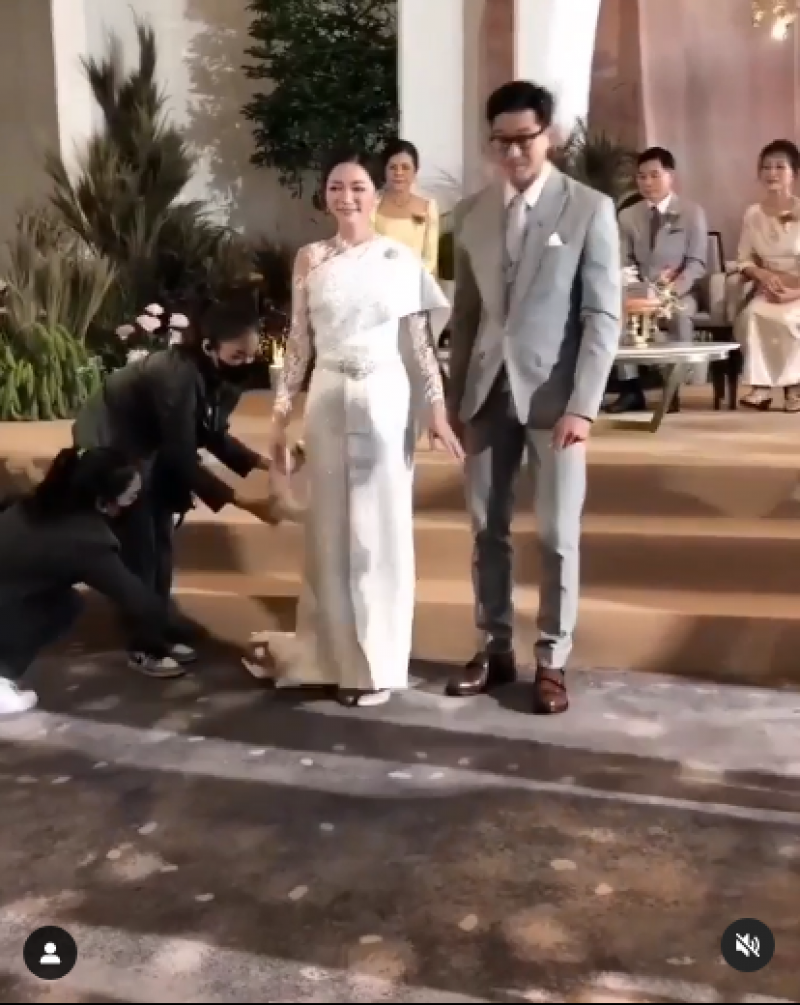 Before Weir said Being an actor and famous, he would be afraid. but what we can do We have to make him trust that we want to talk really want to know Which Vicky said that he invited many times He didn't give up on his efforts, so he gave up because he wanted to know more about him. because he invites him to go where we want to go until he brought a scuba diving Which is the dive that we are very interested in.
After being friends for a while Always go anywhere together We all think a lot of the same things when we go everywhere together. We feel that we can rely on him. And we are easy to live, easy to eat too, easy to go anywhere, so there is no problem in this matter.
Weir goes on to say that it also seeps into what we like. It's adjusted to adjust. When people start to feel good Therefore, the difference makes them start to accept, gradually adjusting to each other. from friends to lovers Before Vicky says that the person who will be a partner, we need someone who is comfortable with us.
Before Weir said Because he was alone all his life and grew up on his own. From provincial children to fight by themselves, but mainly alone, when something happens, they will save themselves first. I have an opinion But Vicky, he changed. He was straight forward. I was angry at first. Because I'm a person like this, we live like this, we can live with an ego.
When you try to change it, try to look at it wider and pay more attention, starting with him. He made us a better person. So I feel that if being with someone who makes us a better person, he must be a good wife. can be a good friend because he dared to say our bad things Finally, whatever To quarrel, talk to the end. don't let overnight It will run again tomorrow. because they have to live together for a long time
And on the day of the proposal, Vicky told me that That day was very sleepy. Today in the morning, he said he's going to have a party. Volunteer to help, but he said that he didn't have to. I feel numb. And he also said that everyone was wearing white. At that time, I felt that he would propose or not because he was not good at keeping secrets. And I didn't think he would be surprised because he wasn't a surprise person. So we prepared a beautiful white dress and waited until 10:30 PM when we started to feel sleepy when we wanted to propose.
Before Vicky could tell Weir how he felt. thank you so much love living together Let's be together for a long time I want my love to be strong will be a healthy family cheerful happy We will be able to travel a lot, and I will take care of my beloved as best as I promised.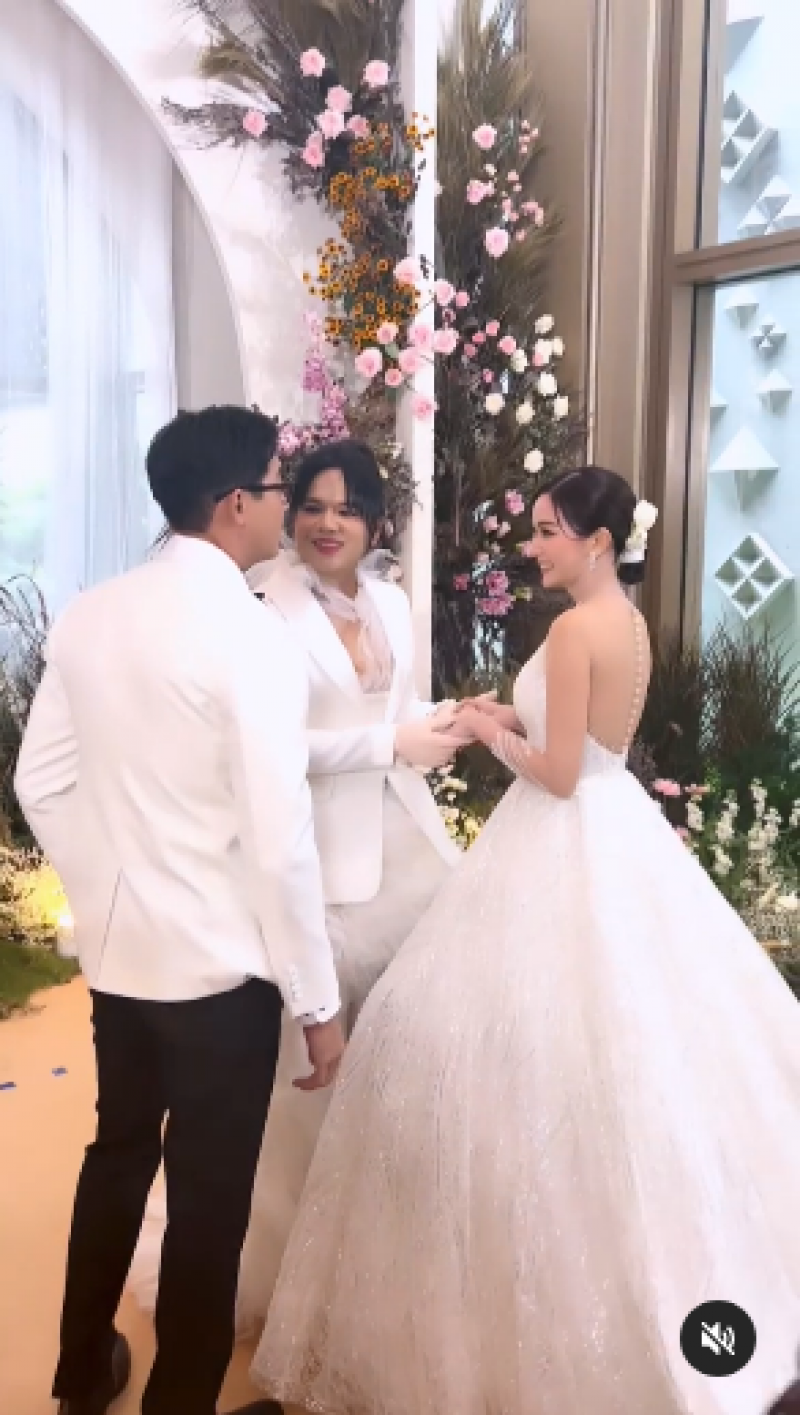 As for Weir, he said his feelings to his young wife: Vicky was the one who made me a better person. They may not have known each other for ten years. but for a short period of time This just shows how much Vicky loves me, Vicky takes care of me, takes care of everyone, Vicky is a selfless person, loves family, is sincere, decisive. but a cute person Calm but wake up late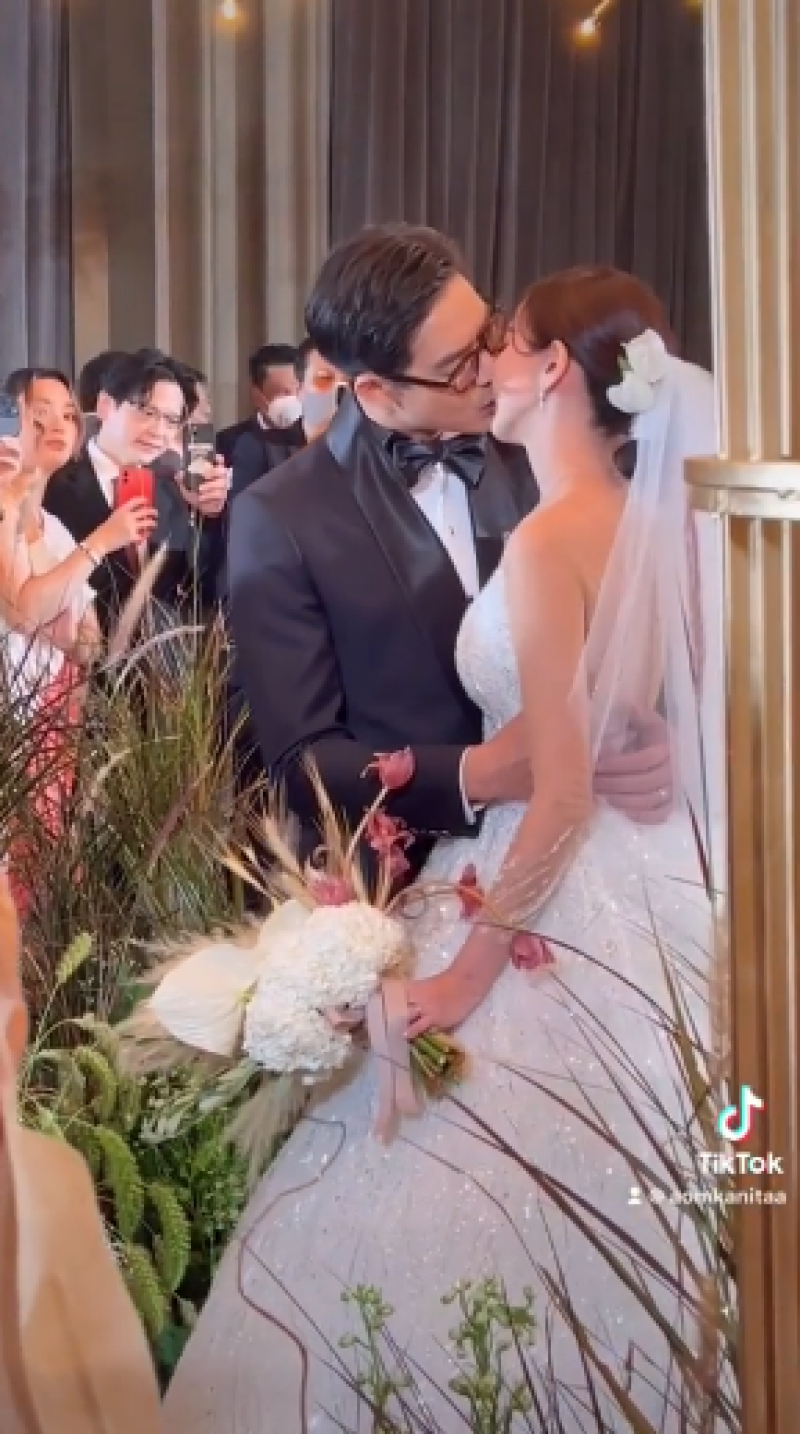 I want to tell Vicky that I love Vicky. I'll take good care of Vicky as much as a man can take care of. No matter what happens, we must be strong. Hand in hand to overcome all obstacles, nothing is too difficult for the two of us to handle. We can't lose if we love each other.
Today we intend to be a family. Papa would like to leave Vicky to be healthy and strong. Dad wants Vicky to recover from his allergy soon. Dad will take care of Vicky himself. Vicky took care of Papa too. Dad loves Vicky.
Thanks for the additional information, Thairath.